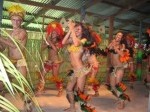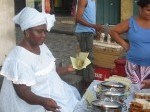 * You are interested in my books? You can get them very easily. Either on the internet (FNAC, AMAZON or CHAPITRE sites) either from your bookseller or at the Publisher. Better yet, you can order me directly by email by visiting the Contact page. I would be happy to sign copies them, to send you postal mail (more)..
* You love the trips to distant lands. You need a practical advice? Don't hesitate, come talk to me.
* The affair Maufrais remains a mystery for you? I'm probably one of the latest, otherwise the last survivor to discuss it with you knowing. More than fifty years after this incredible Odyssey, my memories are intact. Enjoy en.
* You are the organizer of a Holiday of the book, a Conference, a symposium having for theme Amazon, French Guiana, the history of journalism. I am ready to bring you my lighting.